Science News
Hypertension 2019 Scientific Sessions
September 5–8, 2019
New Orleans Marriott | New Orleans, Louisiana
Thursday, Sept. 5
Hypertension 2019 program highlights
Curt Sigmund, PhD, chair of the Council on Hypertension Scientific Sessions Planning Committee and Jan Basile, MD, vice chair of Clinical Programs, preview some of the science they have planned for the program at this year's meeting in New Orleans.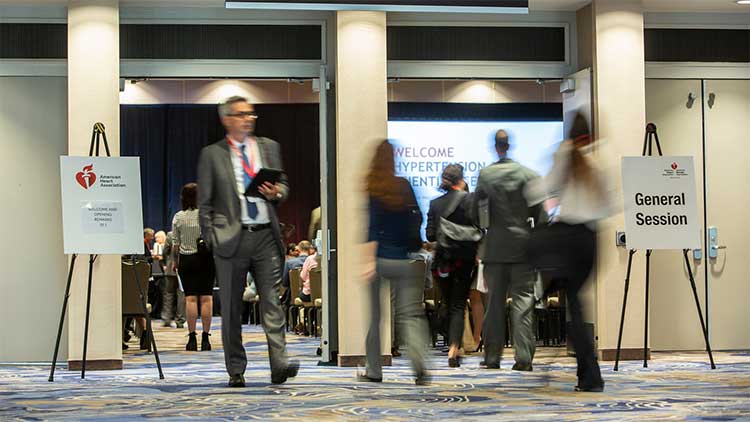 Attendees gather in New Orleans
By all accounts, this year's Hypertension Scientific Sessions is off to a great start, with cardiovascular professionals from all over the world in attendance. See photos from this year's conference(link opens in new window).
Other stories from #Hypertension19
Friday, Sept. 6
Learning to Harness Circadian Rhythms for Better Hypertension Management
John Flack, MD interviews Michelle Gumz, PhD about her work on the exploring possible new ways to harness natural circadian rhythms to better manage hypertension.
Hypertension Early Career Oral Award Finalists
Saturday, Sept. 7
2019 Excellence Award in Hypertension Research
Joey Granger, PhD, immediate past chair of the Council on Hypertension interviews the 2019 Excellence Award for Hypertension Research recipient Rhian Touyz, MBBCh, PhD about her work on the molecular mechanisms and vascular biology of hypertension.
George Bakris – 2019 Irvine Page Alva Bradley Lifetime Achievement Award Winner
Karen Griffin, MD, chair of the Council on Hypertension, interviews this year's Irvine Page & Alva Bradley Lifetime Achievement Award winner, George Bakris, MD, MA.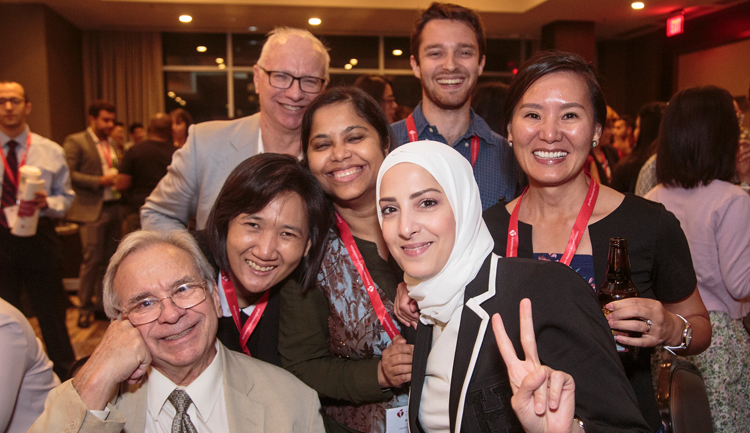 Hypertension 2019 Trainee Advocacy Mixer
The year's Trainee Advocacy Mixer was a big success! Attendees enjoyed spectacular views, great music, and the chance to make professional connections. See more photos from the mixer and the rest of the conference(link opens in new window).
Sunday, Sept. 8
Hypertension 2019 Early Career Oral Award Recipients
Francine Marques, PhD interviews Giacomo Rossitto, MD and Karen Clark, the basic and clinical recipients of the Hypertension 2019 Early Career Oral Award.
Mitochondrial Fission in Vascular Cells Mediates Hypertensive Vascular Remodeling and Inflammation
Hannah Cooper | Temple University, Philadelphia, PA
RESULTS:

Inhibition of mitochondrial fission prevents angiotensin II-induced CV remodeling and inflammation by attenuating vascular smooth muscle cells and endothelial cell signaling events.
Sex-Differences in Fetal Programming of Cardiomyopathy Induced by Hypertensive Disorders of Pregnancy in Mice
Mariane Bertagnolli | CIUSSS Nord-de-l'Île-de-Montréal, Montréal, QC, Canada
RESULTS:

A study validated a new ultrasound imaging protocol to describe sex-differences in the fetal programming of cardiomyopathy in a genetic mice model of maternal hypertension and superposed pre-eclampsia. It showed that fetal cardiac remodeling changes persisted into adulthood in offspring of hypertensive mothers.